featured image: Mother Susan by Joey Aronhalt
Poetry
Sole Bird On Telephone Wire, Boardwalk Over The Water by Bee Morris
When It Is Red by Nancy Lynée Woo
Prose
nonfiction
A Faith Observed by Taylor Leigh Harper
Wedding Cake Room By Sarah Sorensen
Defending the Damned, Death Row Indiana By Jodie English
October People By Courtney Ludwick
fiction
A Small Act of Rebellion By Mathew Serback
A Moment Had While Ordering Donuts By Dan Pobereyko
Great American Vacation By Brett Biebel
Art + New Media
Down on the farm by Evan James Sheldon
Disgusted by Carol Radsprecher
Overheard by Christopher Woods
Prismaticas by Bjorn Bengtsson
Say what you want about the guy but he sure had a killer fastball by Dave Sims
This belongs to everyone, so enjoy the view by Aurelie Crisetig
submit
About OxMag
OxMag (or more formally: Oxford Magazine) is a literary & arts magazine edited and published by creative writing MFA students at Miami University. Since our premiere in 1984, our magazine has received Pushcart Prizes for both fiction and poetry, and has published authors such as Charles Baxter, William Stafford, Robert Pinsky, Stephen Dixon, Helena Maria Viramontes, Andre Dubus, and Stuart Dybek. Appearing biannually, OxMag is a web-based journal that accepts fiction, poetry, new media, and creative nonfiction/essays.
Issue 46 Submissions Schedule
Submit Art + New Media: February 1-April 30
Submit Fiction: February 1-28
Submit Nonfiction: March 1-31
Submit Poetry: April 1-30
Submit to The Golden Ox Flash/Micro Contest: May 1-31
What We're Looking For: We like writing and art that is sticky, raw, truthful. We want to see events and issues in new ways. We want your disgusting reality TV work that makes us sick to our stomachs, the kind of things you think about while trying to sleep off a hangover. We especially like experimental work that plays with form.
About The Golden Ox Flash/Micro Contest: details coming soon!
Guidelines
Cover letters: Make sure to write a brief bio in the space marked by Submittable as "Cover Letter."
Submissions: We accept submissions through Submittable only. We no longer accept email submissions. Please only send one submission per reading period.
Simultaneous submissions: are okay as long as you remember to withdraw your submission via Submittable if your work is accepted elsewhere. For poetry, you can add a note indicating which poems are no longer up for consideration.
Response time: Our response time varies. We will make every effort to accept or decline all submissions within four to six months. It could take longer, but hopefully not. If we haven't gotten back to you and it's past the response time, drop a gentle nudge to oxmag@miamioh.edu.
Rights: OxMag acquires first North American serial rights, one-time anthology rights, and online serial rights. Previously published work is not accepted.
THANKS <3
OxMag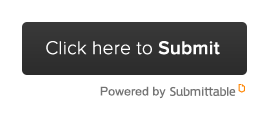 THANKS <3
OxMag