QUICK – in your head, picture a scientists. What did that image look like? I can probably guess: White man, Probably older, Wearing a Lab coat.
Like a certain someone….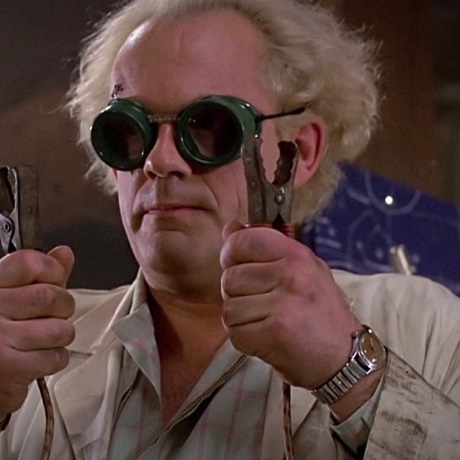 Our conceptions of science and scientists almost always manifest this way – not necessarily because we think only white men are scientists, but because that's what most of our exposure to scientists is. There isn't necessarily wrong with this thought, but rather with how and why that IS the thought usually have.
Why is it that 70 percent [of people] more readily associate "male" with science and "female" with arts than the reverse? Why is only 2.1% of the American Meteorological Society African-American? Why is the STE(A)M workforce nearly no more diverse than 15 years ago?
Our implicit biases and stereotypes are the core reasons behind it. You'd be hard-pressed to find someone who will flat out say to you "women/minorities shouldn't be involved in science, they aren't as good as it as white men" in science fields even though there are surely people that might think that way. Diversifying our work force pushes the boundaries of discovery and facilitates discovery and development through the presence of massively different points of view and worldviews.
This white male hegemony is not only a product of our biases, but years of systemic oppression of others. Let's dismantle these systems and develop a system of equity that allows a diverse group of scientists to grow and bring it with it a diverse set of ideas and discoveries.
I know a woman in medical school who recounts her experiences of sexism to me nearly ever day. Why don't we push women, racial and ethnic minorities, and LGBTQ+ individuals into sciences the same we do white boys at a young age? Really… WHY? There's no real answer – so let's change that. Just listen to the way Debbie Sterling talks about her experiences(s) being a woman in engineering:
The American Association of University Women recommends the following strategies for getting girls interested in science and engineering:
Spread the word about girls' and women's achievements in math and science.
Teach girls that intellectual skills, including spatial skills, are acquired.
Teach students about stereotype threat and promote a growth-mindset environment.
Talented and gifted programs should send the message that they value growth and learning.
Encourage children to develop their spatial skills.
Help girls recognize their career-relevant skills.
Encourage high school girls to take calculus, physics, chemistry, computer science, and engineering classes when available.
Make performance standards and expectations clear.
Is it getting better? Yes. Is it anywhere near good enough? No.
These same criteria can be applied to racial/ethnic minorities and LGBTQ+ youth as well – it's not exclusive to women! Students are both discouraged from science growing up but also don't have any idols to look up to – or at least don't think they do. Alan Turing, Mae Jemison, G.W. Carver, and the late Stephen Hawking all serve as phenomenal role models for minority youth to get involved in ST(E)AM fields – don't squander your students goals and aspirations!
Why don't we encourage women and other minorities into STE(A)M the same way that we do white boys? Ditch the white male hegemony and foster an equitable group of STE(A)Mers with eyes on the future through education. #NSTA #ScienceTeaching #EDT431 @AnnMacKenzie

— Chris Grant (@cwistipher) November 15, 2018
Let's, as teachers, create science learning environments where everyone can succeed. Where we encourage everyone to chase their goals and aspirations whatever they might be (as long as they're legal of course). Where we don't let a black girl feel discouraged about her goals to become a neurosurgeon because she doesn't know of any that exist – push her to be the first she knows about.